Want to elevate your passion & purpose? We can help! Get inspiring tips, workout videos and event updates delivered to your inbox weekly.
Follow us on Instagram at dezzadance
What do you get when you mix inspiring dancers, incredible scenery, sunset and an abundance of creativity?
A lot of beauty, art, fun and amazing photos. Thanks Catalyst dancers and photographer/ dancer Brenda Kent!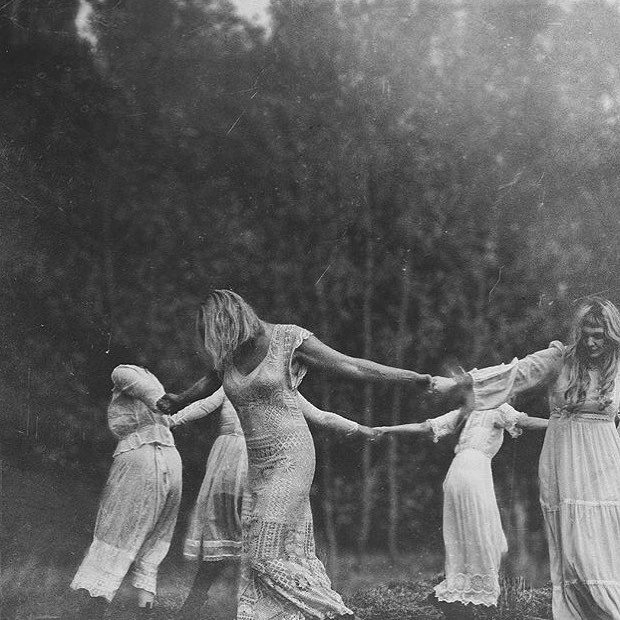 Dance, Dance⠀ To the music⠀ Dance, Dance⠀ To the beat⠀ Dance, Dance⠀ To the rhythm⠀ Stomp your feet⠀ ⠀ Dance, Dance⠀ Even though⠀ Your tune they don't hear⠀ Dance, Dance⠀ For yourself⠀ Have no fear⠀ ⠀ Dance, Dance⠀ If you're alive⠀ You're doing well⠀ Dance, Dance⠀ And grin⠀ So the world can tell⠀ ⠀ You know you've got⠀ A life to live⠀ And you're looking at the joy⠀ This world can give⠀ ⠀ And you're dancing and laughing, ⠀ You won't be dragged down⠀ You'd rather keep moving⠀ Than wear a deep frown⠀ ⠀ Dance, Dance⠀ Til it's played to the end⠀ Dance, Dance⠀ With a smile⠀ My truly brave friend ⠀ ⠀ Atara Gedalowitz⠀ ⠀ Join me and a conscious collective of sisters as we near the full moon to embody surrender. 🌔🌕🌖⠀ ⠀ Save your spot @ link in bio.⠀⠀ ⠀⠀ THE SECRET GARDEN SOCIETY MOON TEMPLE⠀⠀ SUN OCT 21ST | 7-10PM⠀⠀ KITS HOUSE | 2305 W 7TH AVE, VANCOUVER, BC⠀⠀ HOST DESIREE DUNBAR WITH GUEST ANGELA FOSTER, RIGHTS OF PASSAGE CEREMONIES 💜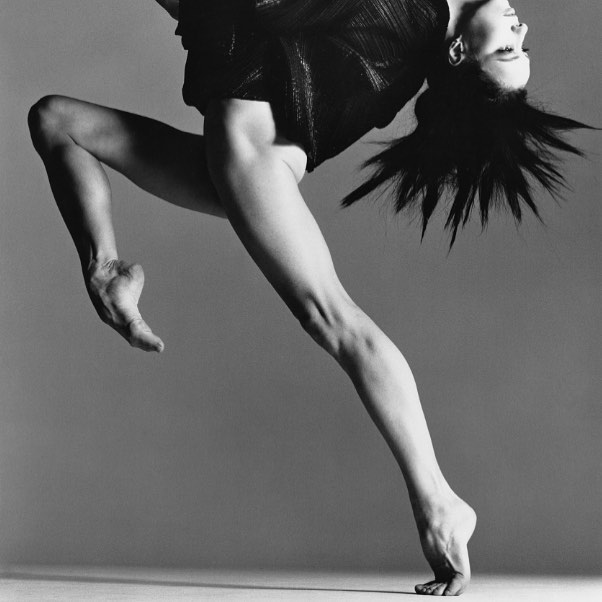 W e a r e a l l c r e a t i v e .⠀ ⠀ Do you want to be 100% authentic and in a complete flow of presence?⠀ ⠀ T e l l y o u r s t o r i e s w i t h o u t w o r d s .⠀ ⠀ ⠀ Say what has been waiting to be given voice to, through movement and spontaneous gesture. ⠀ ⠀ ⠀ M o v e y o u r b o d y . . . w i t h i n t e n t i o n .⠀ ⠀ ⠀ Notice you breathe. Breathe deeply. Notice sensation. What is the strongest one? Breathe into it with our judgement or trying to change it. Drop into yourself like a stone dropping into water.⠀ ⠀ Now from this place... ⠀ ⠀ M o v e .⠀ ⠀ F e e l f r e e .⠀ ⠀ Join me and a conscious collective of sisters in embodied exploration and ceremony. Learn more @ link in bio.⠀ ⠀ THE SECRET GARDEN SOCIETY MOON TEMPLE⠀ SUN OCT 21ST | 7-10PM⠀ KITS HOUSE | 2305 W 7TH AVE, VANCOUVER, BC⠀ HOST DESIREE DUNBAR WITH GUEST ANGELA FOSTER, RIGHTS OF PASSAGE CEREMONIES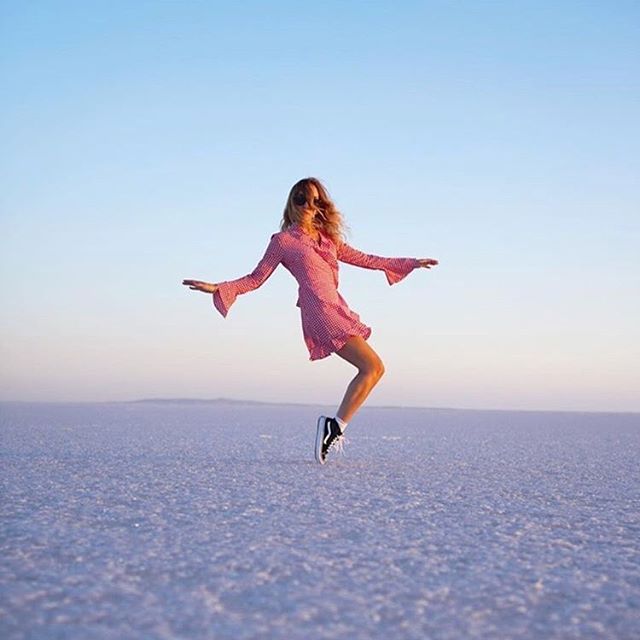 There is a vitality, a life force, a quickening that is translated through you into action, and there is only one of you in all time, this expression is unique, and if you block it, it will never exist through any other medium; and be lost. The world will not have it. It is not your business to determine how good it is, not how it compares with other expression. It is your business to keep it yours clearly and directly, to keep the channel open. You do not even have to believe in yourself or your work. You have to keep open and aware directly to the urges that motivate you. Keep the channel open. No artist is pleased. There is no satisfaction whatever at any time. There is on a queer, divine dissatisfaction, a blessed unrest that keeps us marching and makes us more alive than the others.⠀ ⠀ - Martha Graham⠀ ⠀ Keep the channel open with us Tues/ Thurs 6:30-8pm at our Graham Technique sessions and at The Moon Temple Sun Oct 21st 7-10pm all Kits House in Vancouver. 💃🏻🌔🌕🌖♥️⠀ ⠀ Learn more @ link in bio & www.secretgardensociety.com ⠀ ⠀ I welcome you! 🌹⠀ ⠀ Happy weekend!⠀ ⠀ Much love,⠀ ⠀ Desirée ⠀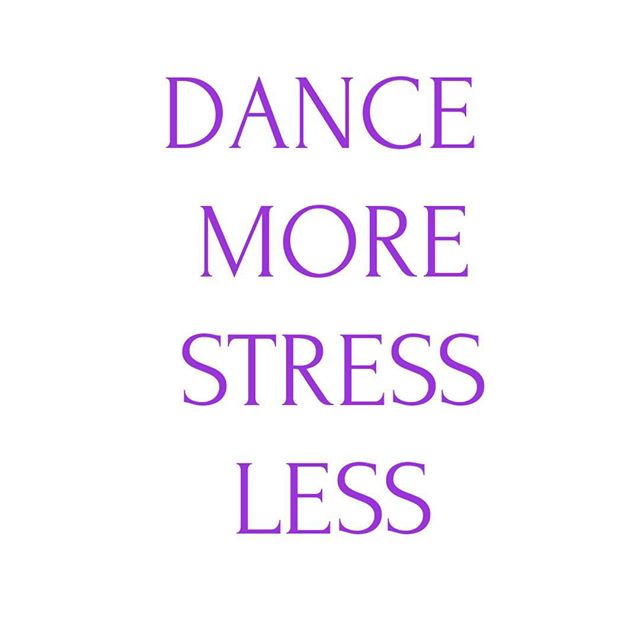 The dance teacher is the new psychiatrist. ✨ ⠀ When it comes to flipping the switch from feeling blue to kicking your heels dance has got you covered.💜 ⠀ I welcome you to join me in my WED LIVE TALKS 1-1:30PM where I'm sharing how dance, in particular authentic movement and dance improvisation relieves stress.⠀ ⠀ Head over to our Facebook Group at 1pm (or shortly before) to join me live. I would love to hear your comments or answer any questions.⠀ ⠀ ⠀ Request to join @www.facebook.com/groups/secretgardenexclusive💜 ⠀ I hope to see you there!⠀ ⠀ Until then DANCE DANCE DANCE!💃🏻 ⠀ What song do you put on when you just have to dance?🎼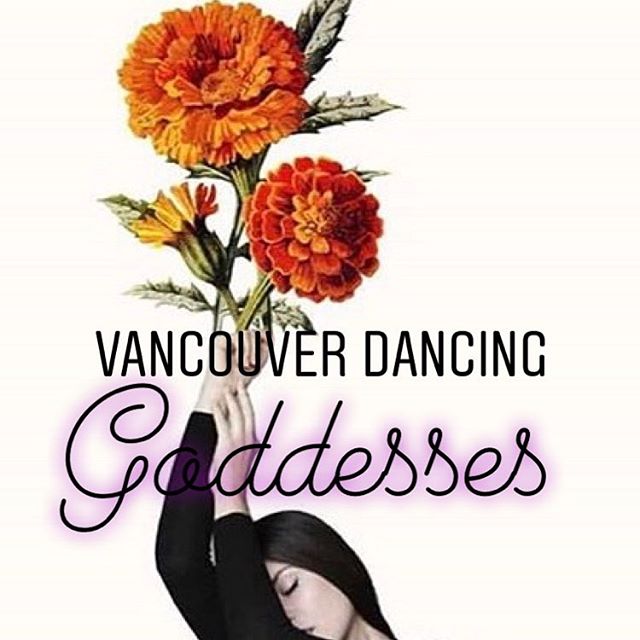 I warmly welcome you to embody your power through Graham Technique with me tonight in Kits. 🌹LEARN MORE @ LINK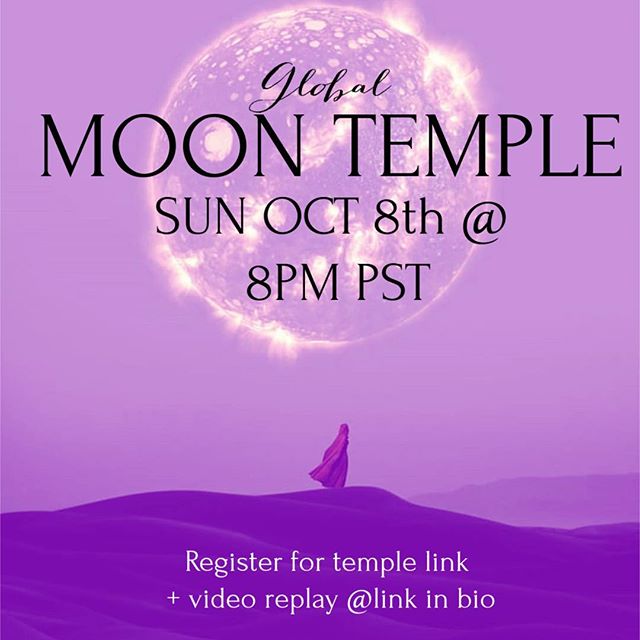 *** TONIGHT!⠀ ⠀ What New Moon miracles are being manifested within you? 🌑⠀ ⠀ I welcome you to join in Sisterhood in the sacred space of the Moon Temple tonight at 8PM PST. ♥️⠀ ⠀ LINK IN BIO 🌹⠀ ⠀ With love,⠀ ⠀ Desirée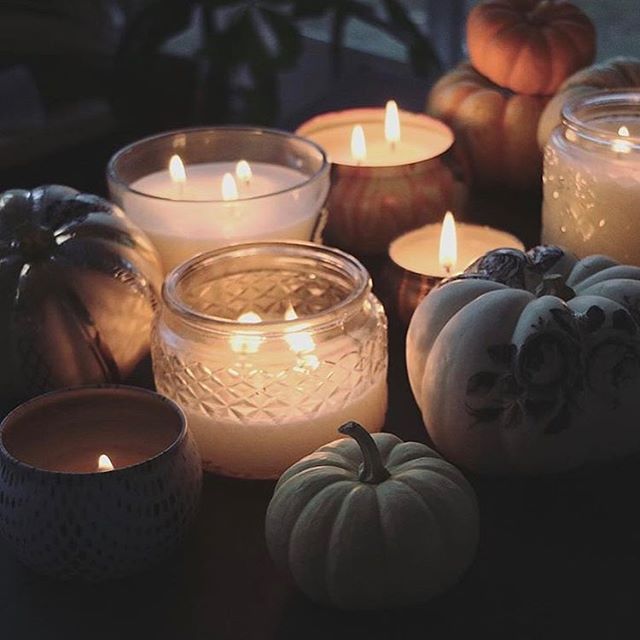 Happy Thanksgiving & New Moon Blessings ✨💜✨ I warmly welcome you to join me free online tonight @ 8PM PST for The Secret Garden Society New Moon Temple. 🌖🌑🌔 We join hands in a virtual circle to empower one another in our intentions to clear, heal and awaken to more miracles for ourselves, our loved ones and the collective. 🌹⭕️ Register @ link in bio & www.secretgardensociety.com/moon-temple-2018.🔥 Create a sacred space this evening by lighting a candle, smudging, having aromatherapy or anyway you like.🙏🏻💞 When you register you will receive the Zoom link to join.🌹 We will be doing powerful energy, embodiment and meditation processes that will leave you feeling deeply relaxed, authentic and recharged. ✨✨✨ See you tonight! Love Desirée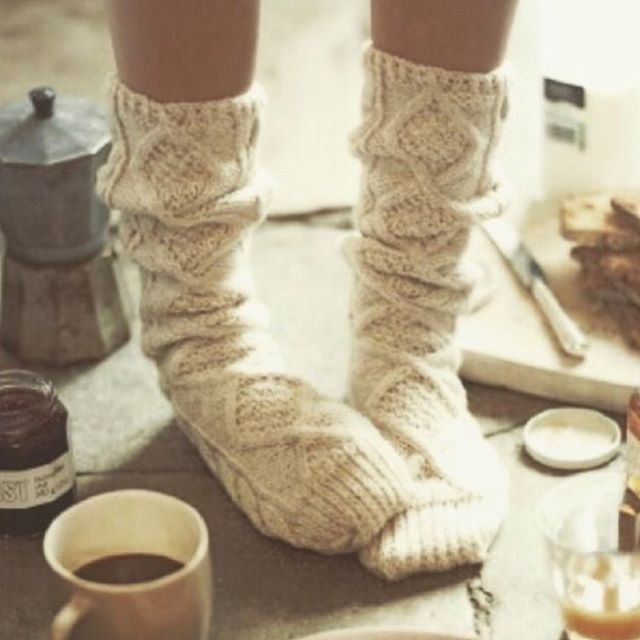 "Gratitude makes sense of our past, brings peace for today, and creates a vision for tomorrow." ~ Melody Beattie⠀ ⠀ May we remember to be thankful EVERY day. 💞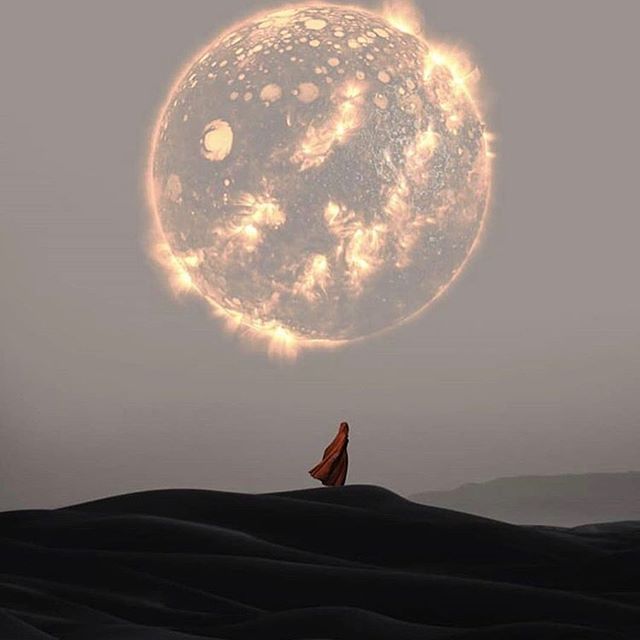 THE SEA IN YOU⠀ ⠀ When I wake under the moon, ⠀ I do not know who I have become unless ⠀ I move closer to you, obeying the give and take⠀ of the earth as it breathes the slender length⠀ of your body, so that in breathing with the tide ⠀ that breathes in you, and moving with you ⠀ as you come and go, and following you, half in light ⠀ and half in dark, I feel the first firm edge of my floating palm ⠀ touch and then trace the pale light of your shoulder ⠀ to the faint, moon-lit shadow of your smooth cheek, ⠀ and drawing my finger through the pearl water of your skin,⠀ I sense the breath on your lips touch and then warm⠀ the finest, furthest, most unknown edge of my sense of self,⠀ so that I come to you under the moon ⠀ as if I had swum under the deepest arch of the ocean, ⠀ to find you living where no one could possibly live,⠀ and to feel you breathing, where no one could ⠀ possibly breathe, and I touch your skin as I would ⠀ touch a pale whispering spirit of the tides that my arms ⠀ try to hold with the wrong kind of strength and my lips ⠀ try to speak with the wrong kind of love and I follow⠀ you through the ocean night listening for your breath⠀ in my helpless calling to love you as I should, and I lie ⠀ next to you in your sleep as I would next to the sea,⠀ overwhelmed by the rest that arrives in me and by the weight ⠀ that is taken from me and what, by morning, ⠀ is left on the shore of my waking joy.⠀ ⠀ ...⠀ ⠀ Title poem 'THE SEA IN YOU' ⠀ Twenty Poems of Requited and Unrequited Love'⠀ - David Whyte ⠀ ⠀ THE SECRET GARDEN SOCIETY GLOBAL NEW MOON TEMPLE⠀ MON OCT 8 @ 8PM PST ONLINE⠀ SACRED SPACE FOR RITUAL | INQUIRY | MOVEMENT | MEDITATION | ENERGY HEALING⠀ REGISTER @ www.secretgardensociety.com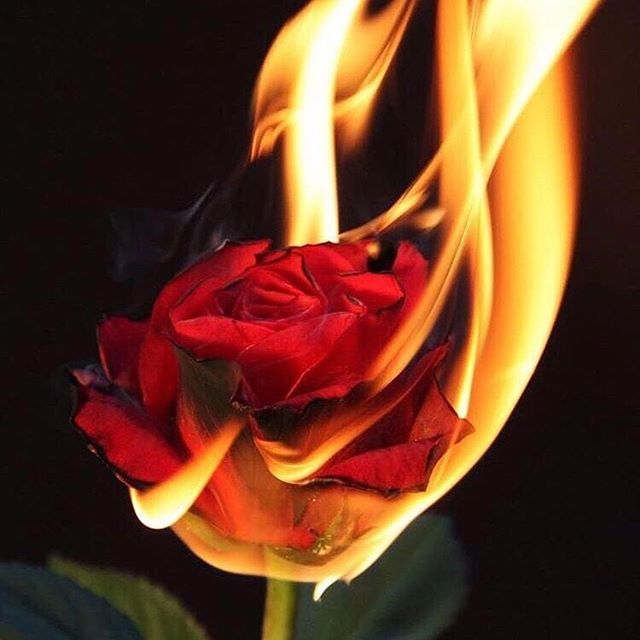 Here are my TOP 5 TIPS TO BE A MAGNET FOR TRUE LOVE 🔥⠀ ⠀ Watch my video @ link in bio⠀ ⠀ 1. FORGIVE YOURSELF & HEAL OLD WOUNDS🗡♥️⠀ ⠀ When we're not taking responsibility for our part in failed relationships we're bound to re-create the same situation again. To change the pattern and be happier, healthier and more whole, you must first forgive yourself. You did the best you could with what you had. ⠀ ⠀ Heal wounding from past relationships so that you are available for your soul mate. Practice forgiveness and acceptance and you've opened the floodgates for healing to come in. ⠀ ⠀ 2. LIKE ATTRACTS LIKE🗡♥️⠀ ⠀ Imagine for a moment your ideal partner… their type of work, lifestyle, vibe and personality. In order to reel this person in, we need to be operating at the same energetic frequency as them. Start looking at yourself first.⠀ ⠀ 3. REMIND YOURSELF WHY THIS IS A GOOD THING & BE FIERCLY FOCUSED🗡♥️⠀ ⠀ Why exactly do we want a relationship when it's actually easier to be single? ⠀ ⠀ There are lots of reasons! Write them down to help you keep focused. Do you love going for walks, cuddling, going on vacations?⠀ ⠀ Now be fierce and go for it like you would a job, vacation or new car that you want. ⠀ ⠀ 4. PLACE YOUR ORDER WITH THE UNIVERSE (THEN FORGET ABOUT IT)🗡♥️⠀ ⠀ Make a list of what your ideal partner will look, be and feel like. Don't compromise. Remember we are creating lasting true love. ⠀ ⠀ With manifestation we call it in then we let go of the energy of desire. Behind desire is a feeling that we don't have it and we want and need it in other words scarcity. We want abundance so make the list, set your intention, give permission to receive and feel worthy and then let it all go. ⠀ ⠀ 5. STAY POSITIVE🗡♥️⠀ ⠀ Maybe this is a no-brainer but it's worthy of a reminder. Remember you will attract whatever you are sending out. Radiate confidence, self-love, authenticity and a positive attitude and it will show up at your doorstep. ⠀ ⠀ Join me in WED LIVE TALKS over in my Facebook Group to watch the full episode on HOW TO BE A MAGNET FOR TRUE LOVE @www.facebook.com/groups/secretgardenexclusive🌹⠀